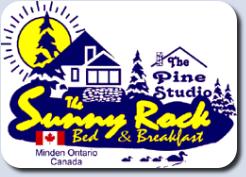 Guest Testimonials
What guests are saying about Sunny Rock B and B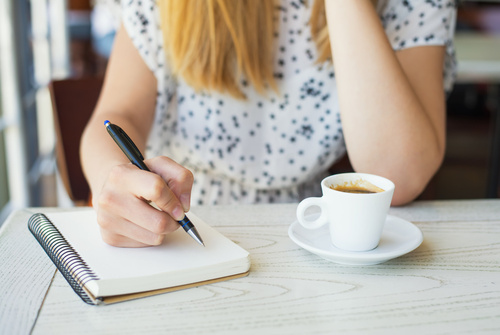 WalterWindsong Riverview Suite
We Will Be Back. Sunny Rock Bed and Breakfast is in our Future. I can't thank you enough for 'spoiling' Ron and I. at the Sunny Rock Bed and Breakfast. Your hospitality, personal touches and warm welcome to the Haliburton Highlands, not to mention your amazing cooking and beautiful home, touched me very deeply. WE WILL BE COMING BACK. I've already forwarded the photos we took to many of my friends and staff here at the library.
We really enjoyed our stay in your little piece of paradise! Thank you for your warm hospitality and for sharing your treasures and stories.
Danke für die schöne zeit. Hier findet man ruhe ein gutes fruhstuck das kraft gibt, nette menschen, familienans und vieles mehr. Hat mich sehr gefret euch kennen zu lenen. Liebe grusse.
Thanks for the nice time. Here you can find peace and quiet, a good breakfast, nice people, family and much more. I am very glad to know you. Best regards.
Thank you so much for your warm hospitality. It has been a privilege to spend my holiday here, in this beautiful room, with the most stunning view. I have sat here, with the moonlight bouncing off the snow and ice, and felt very relaxed and at peace – just the break I needed.
Thank you too for sharing your good company, fantastic food, wine, and generosity.
It's been a truly memorable stay. Thanks again,
Thanks so much Jan and Sally. Three days of peace and focused writing as well as your fabulous cooking and hospitality have made for great team building and productivity. Your home has great spaces for meeting as a group and lots of spots to hunker down and write in peace. I can feel my thoughts and words coming together so well here. I wouldn't hesitate to come back or recommend your lovely spot to friends and colleagues.
Dear Sally, Jan and Ace
In the past five years Sunny Rock has become my second home. Sunny Rock is a treasure, a little piece of paradise. Some say that it is just nicely arranged roads, water and wood. What makes this place really special is the warmth, passion and joy the three of you enrich this place with. Sunny Rock would not be the same without you.
Take care and see you soon!
My granddaughter Abbey and I have had a wonderful time here at Sunny Rock and exploring Haliburton. The Geocache experience started us off on a program of observation, adventure and learning. Our expert teacher, Sally, gave us tips on things to see and do and showed us how to swim in a stiff current, relax (sort of) in a natural whirlpool, operate a player piano and identify the constellations in the incredible night sky. Our primary destination, Haliburton Forest, did not disappoint. The Wolf Centre was enjoyable & informative and the "Walk in the Clouds" was challenging and exhilarating. The food and hospitality here are second to none. Thanks Sally.
Sunny Rock B&B is a hidden jewel in the Haliburton Highlands. Thanks for your warm hospitality – it's been fun getting to know you and your other guests. Your home is surely located in the most beautiful spot imaginable. Hope we can visit again on our next trip to Canada. If you ever get to California again please stop by & see us.
What a fantastic experience! I came to Sunny Rock for the Choice women's conference. The surroundings & beauty really facilitated my growth! Sally & Jan were amazing! What great hosts and cooks! Not bad singers around the piano too!
Thank you for this great experience!
Dear Sally & Jan…Our 40th Anniversary getaway was a wonderful and memorable experience. Your hospitality is amazing! Your cooking was delicious. We loved meeting your friends and sharing meals together. Ace is a great dog. The rooms are lovely and unique in a setting fit for royalty. That is how you made us feel this weekend – like royal guests.
It was so nice to sit on the decks and watch the Blue Heron, ducks and seagull playing in the rapids. The lake with the coloured trees was breath-taking at this time of year. We really enjoyed guessing what all the "What's its" were.
We will definitely promote this sunny rock bed & breakfast to everyone we meet, and hopefully we will return again soon. Keep up the good work.
With much appreciation